Back in 2016, we shared the tech, bags and products that our team found essential for remote work.
This year, it's time for an update and many new additions to our original list. Here are lots more gadgets, gear and other essentials our all-remote team can't live without, including:
Daily backpacks
Travel bags
Monitors, trackpads and computer accessories
Headphones
Cell phones and cases
Laptops
Journals and pens
Home speakers
Gaming systems
Other work/life essentials
Read on for all our top recommendations!
Daily backpacks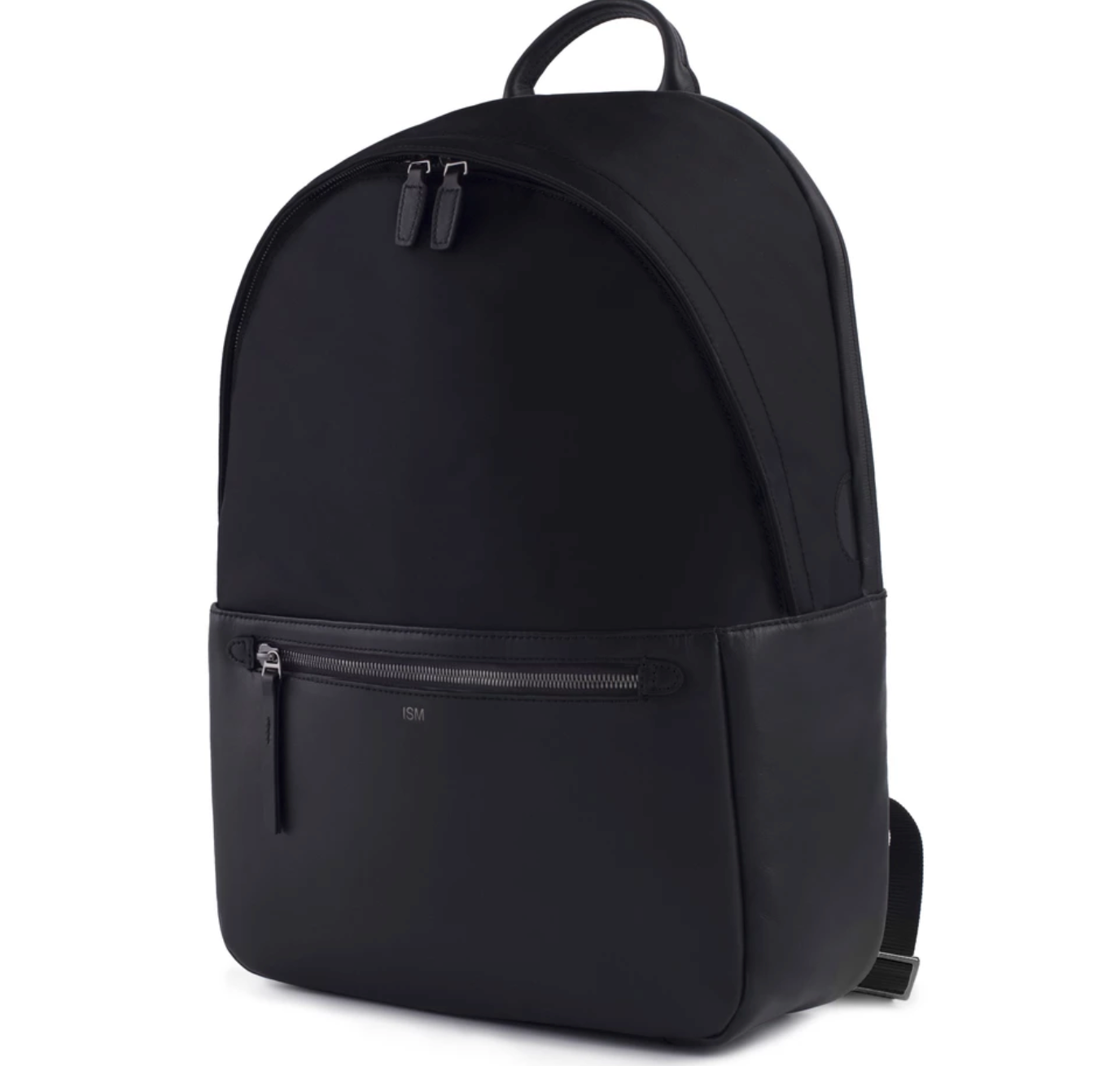 ISM Backpack ($235 USD): "I love the minimalist, classic style while having a tech-minded design and being super comfy." – Mike S
PacSafe 15-inch Briefcase ($130 USD):  "Water-resistant, you can hide the shoulder strap. And it has a lot of  features to prevent theft. Really smart and awesome!" – Hannah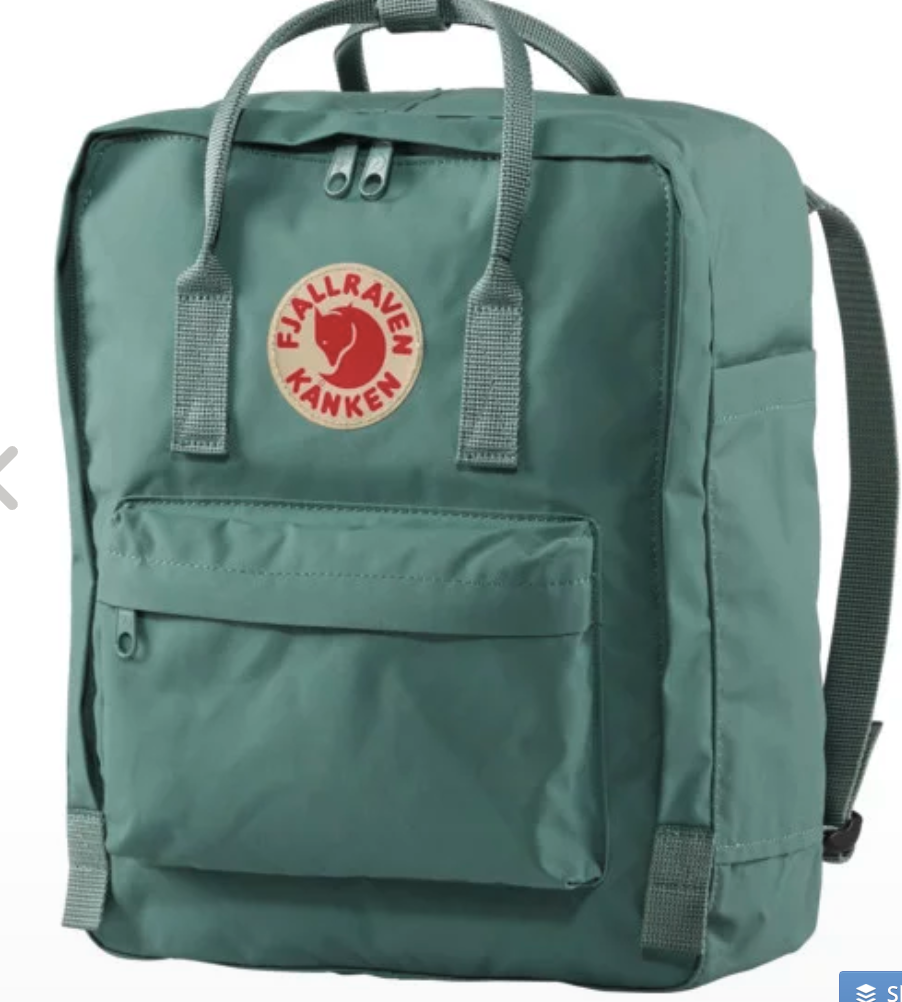 Fjallraven Kanken ($80 USD):  "Mine is an all-black backpack with a black logo and black strap, which looks really stylish! It also can fit two 15″ laptops, and it's easy to pack things very neatly inside of it thanks to its boxy shape." – Colleen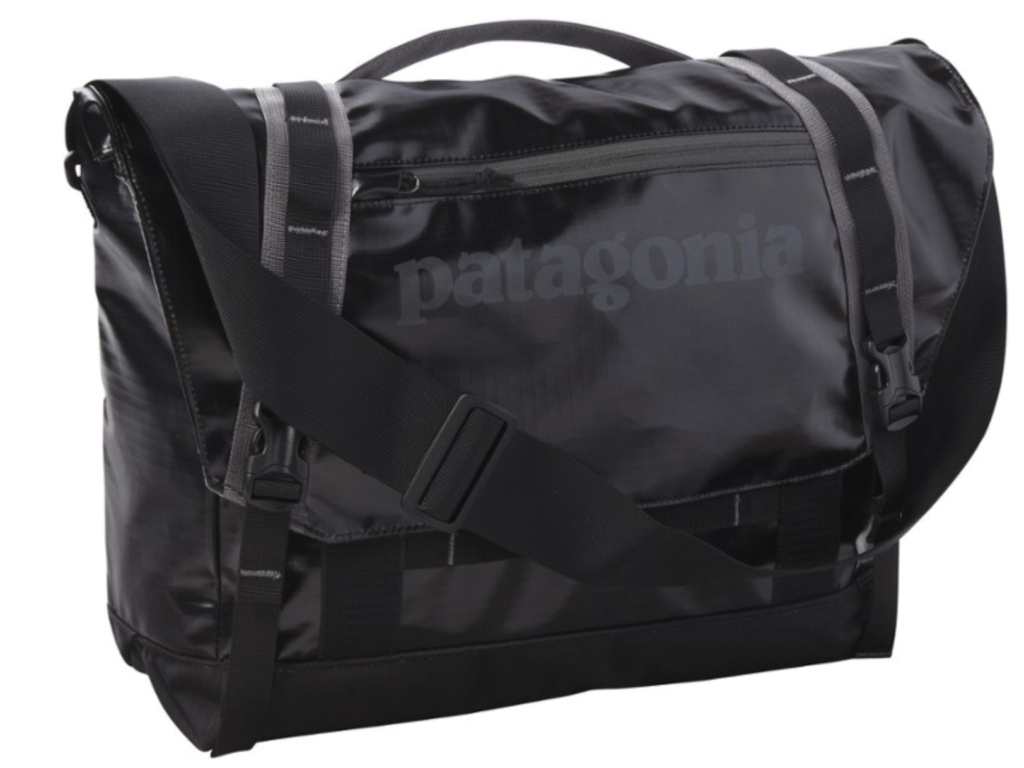 Patagonia Black Hole 12L Messenger bag (price varies): "It's super light and compact and water-resistant for when I get caught walking in the rain in the city" – Dan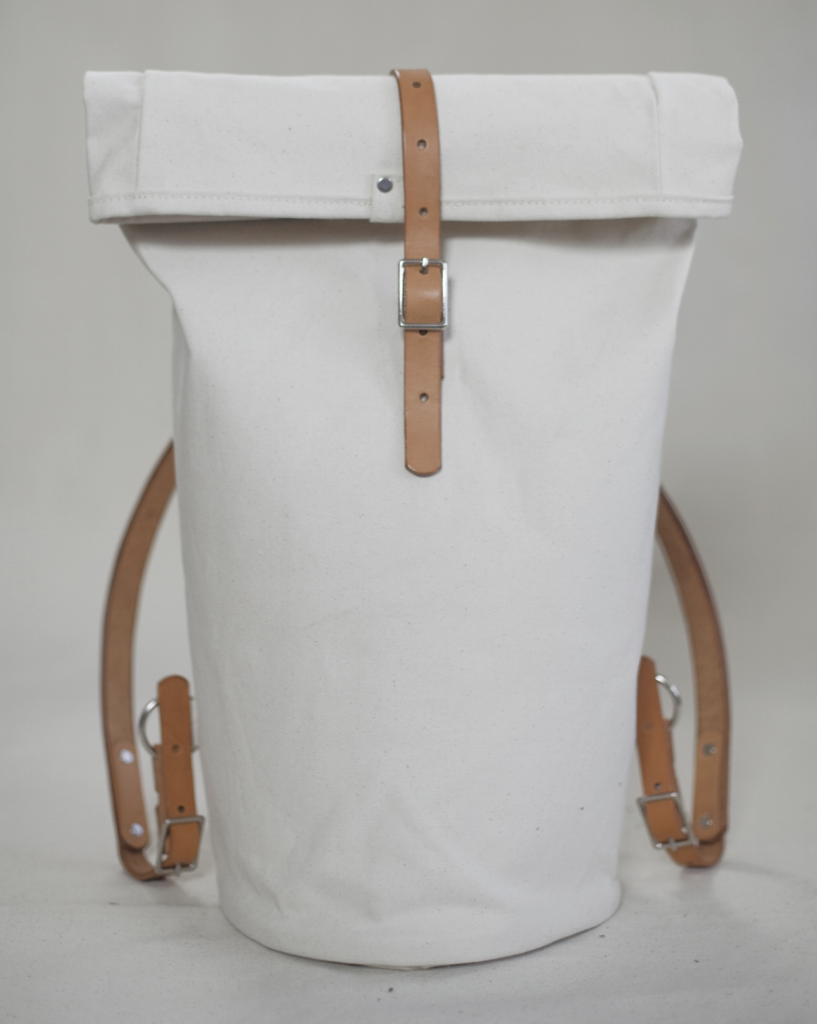 Koester and Co Bag ($90-$250 USD): "Handmade to order, locally sourced materials" – Todd
Other mentions: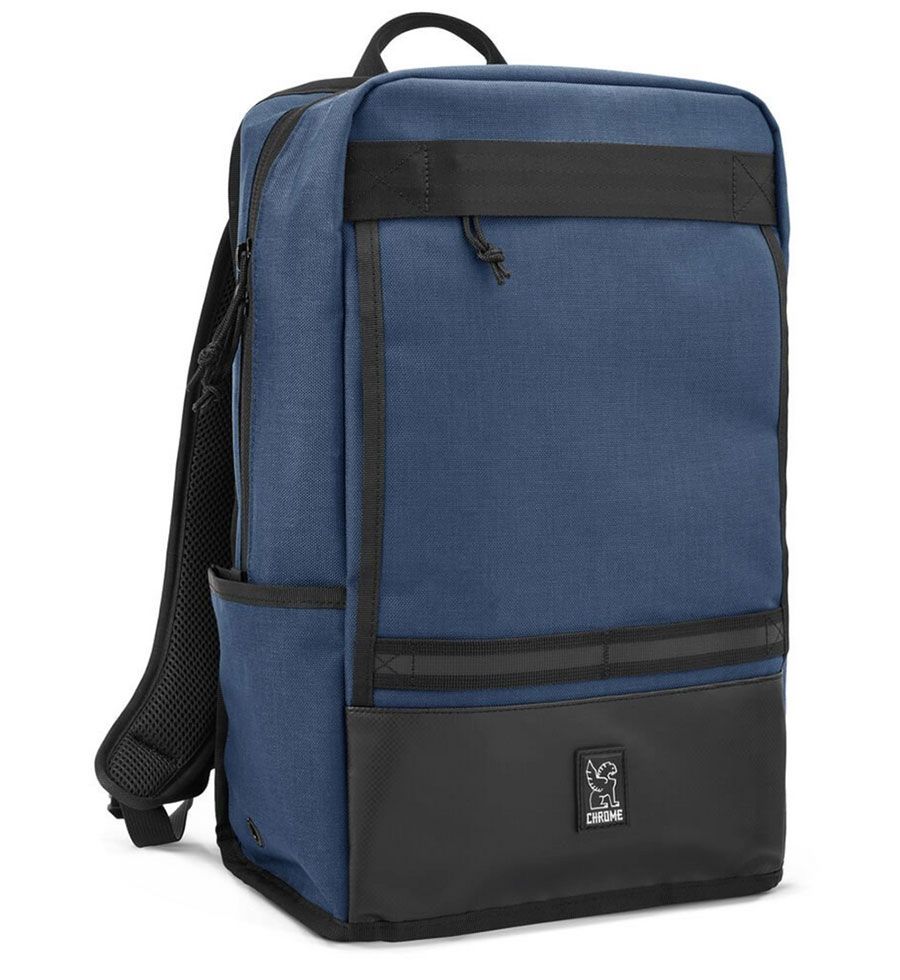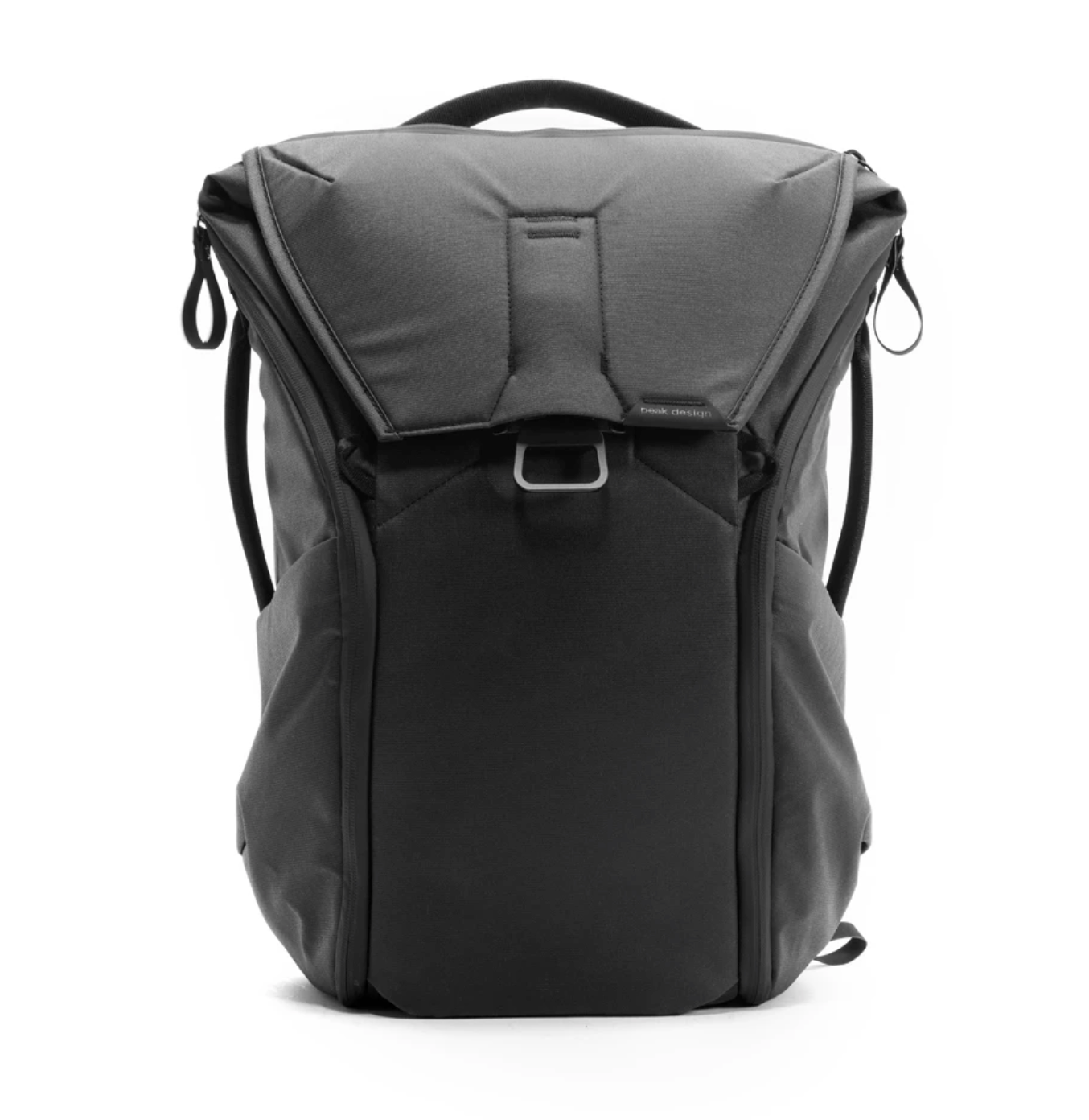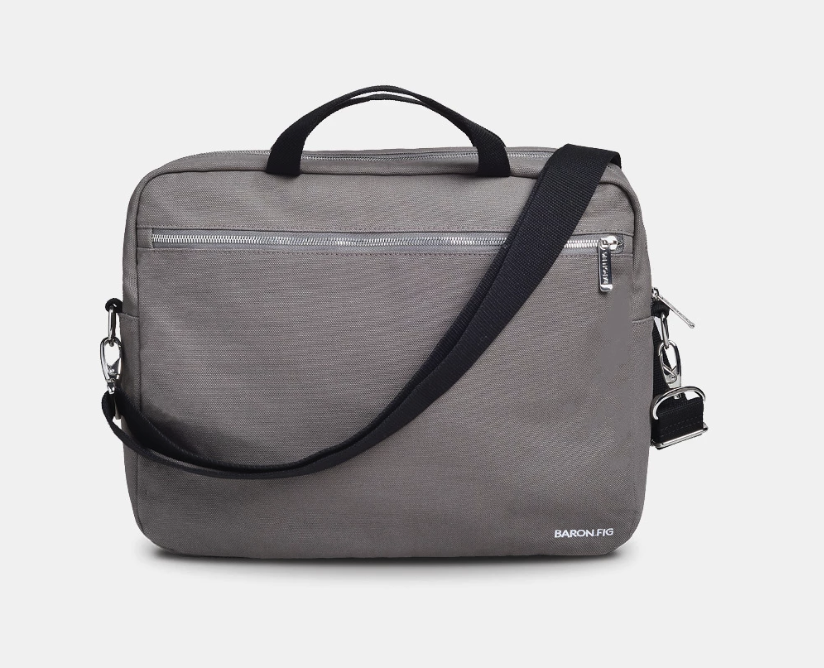 Travel bags
To check a bag or not check a bag? Our team is pretty split on the matter, but here are some of our recommended travel bags: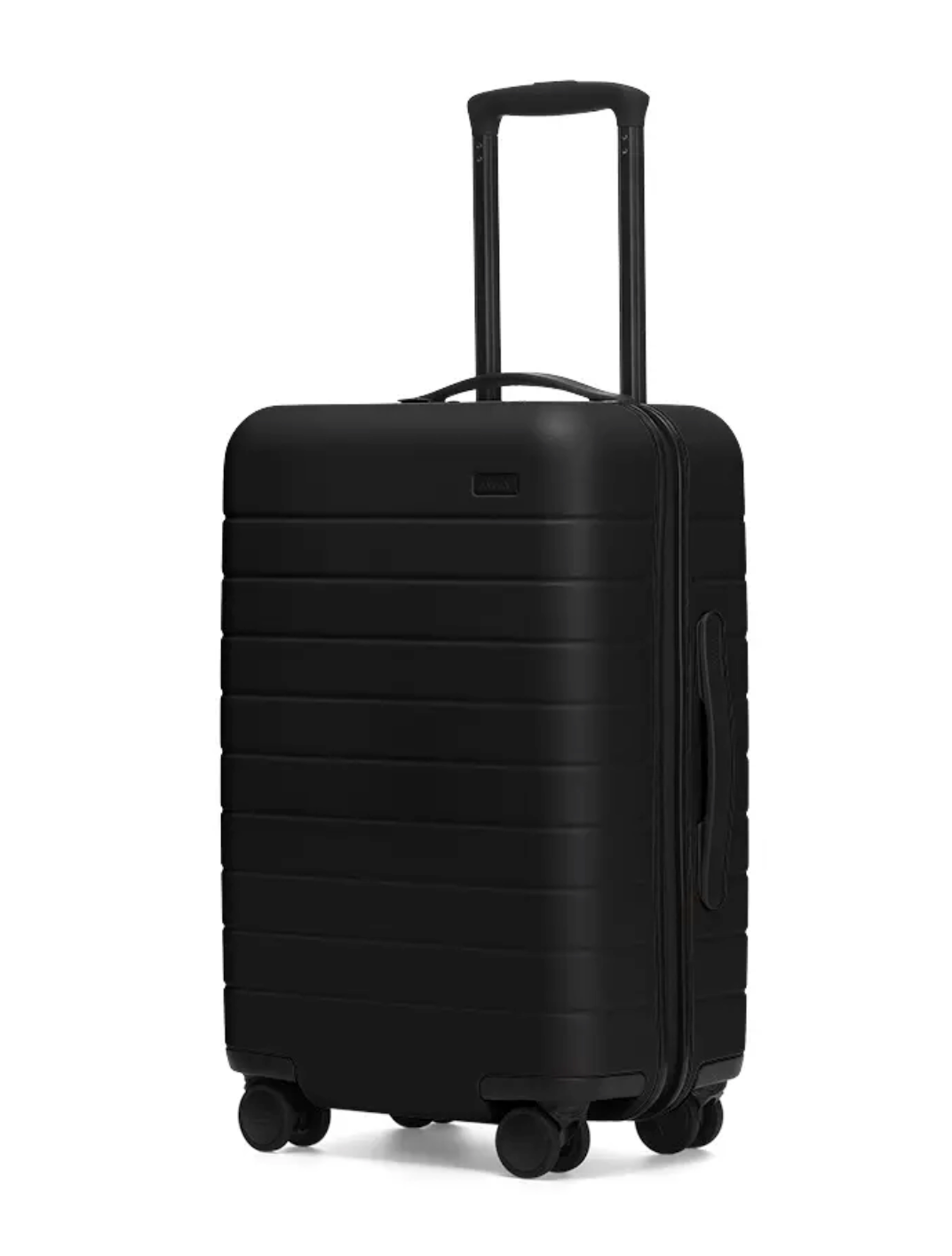 Away Carry-On ($225 USD)  "Away Carry-On (mine is white; the contrasting colors are SO cool). Previously I would use a backpack and duffel bag, but I really prefer this hardshell luggage now that I have it. I use packing cubes for the inside, and the structured shape of the Away makes it so nice to pack. I also like that it lays open flat because both sides are the same size." – Colleen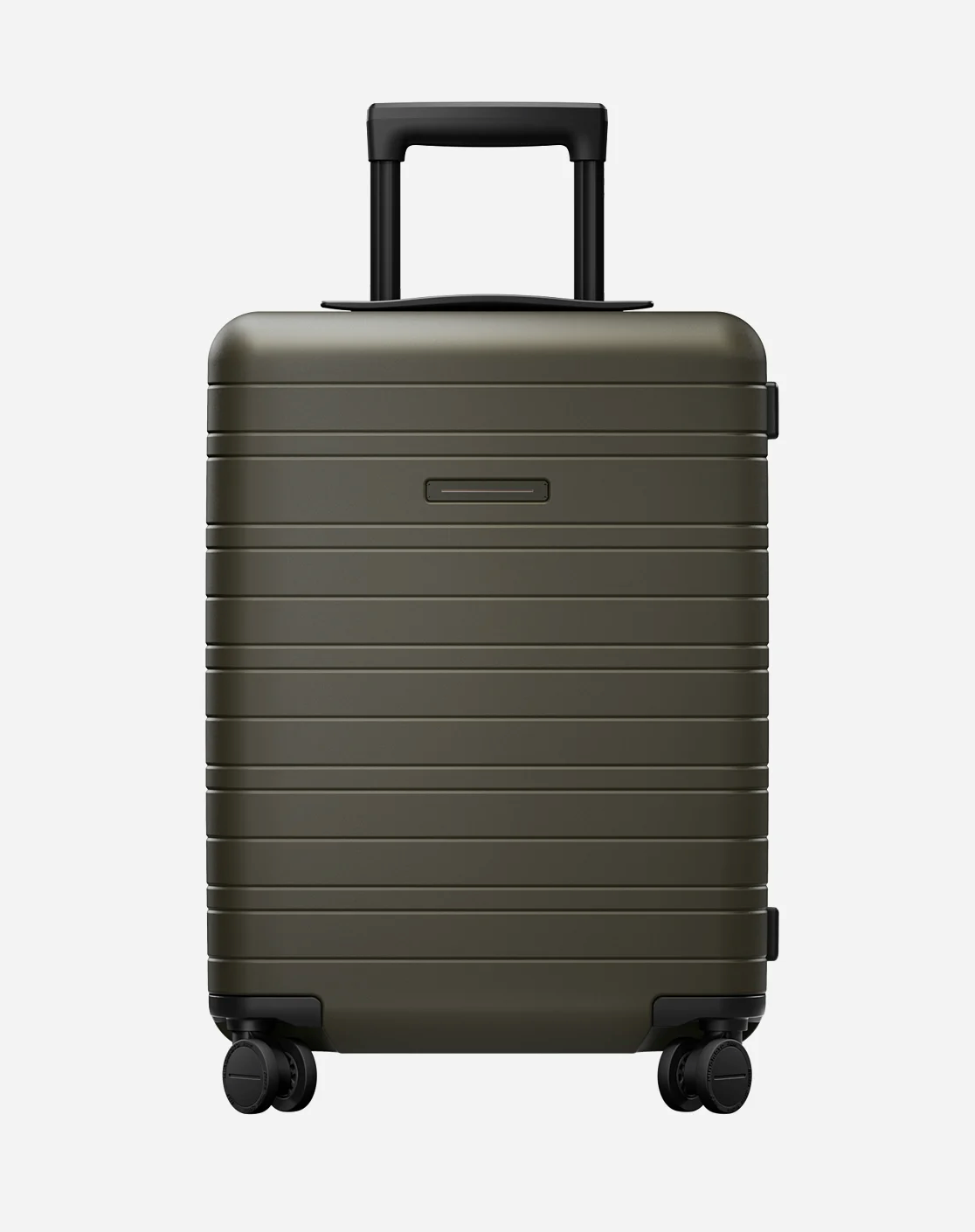 Horizon Studios H5 Cabin (€280 EURO) "I'm in love with it! Sturdy and durable like no other." – Mike S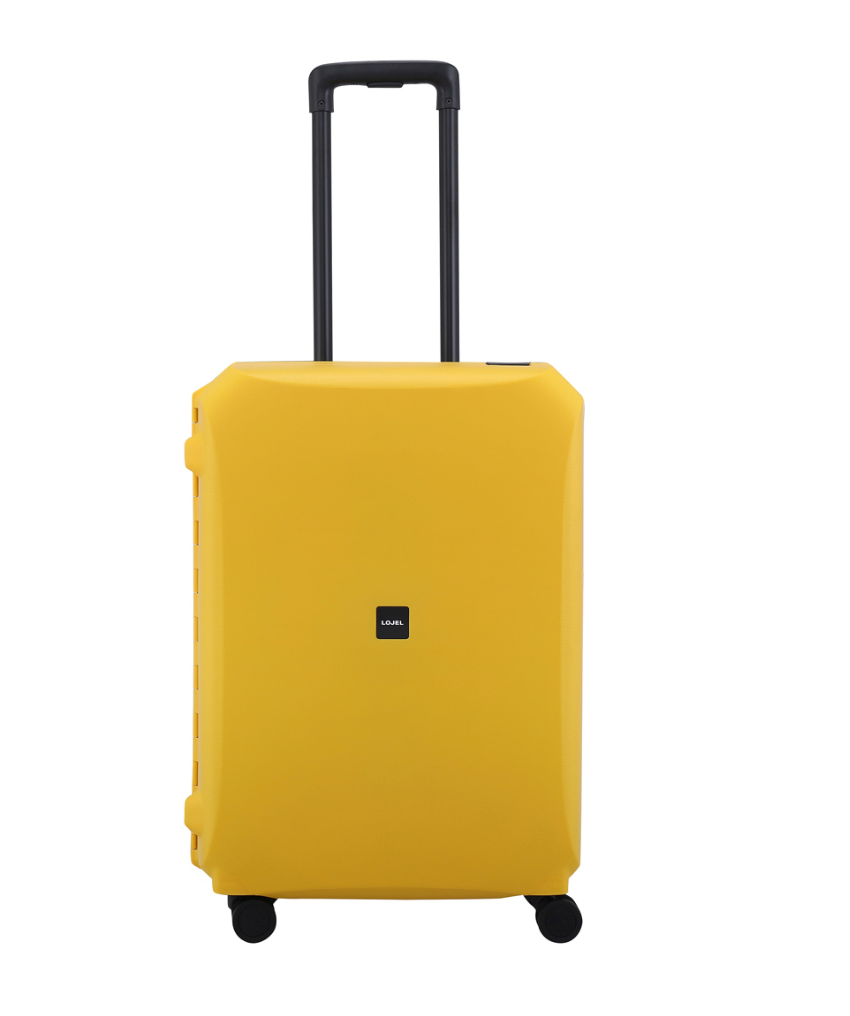 Lojel Voja Medium ($210 USD)  "I chose this luggage because it's secure, strong, and light. The yolk yellow color makes it easy to recognize right away." – Octavio
Monitors, trackpads and computer accessories
Sometimes the right accessories make all the difference in your workstation. Here are the monitors, stands and laptop accessories our team favors.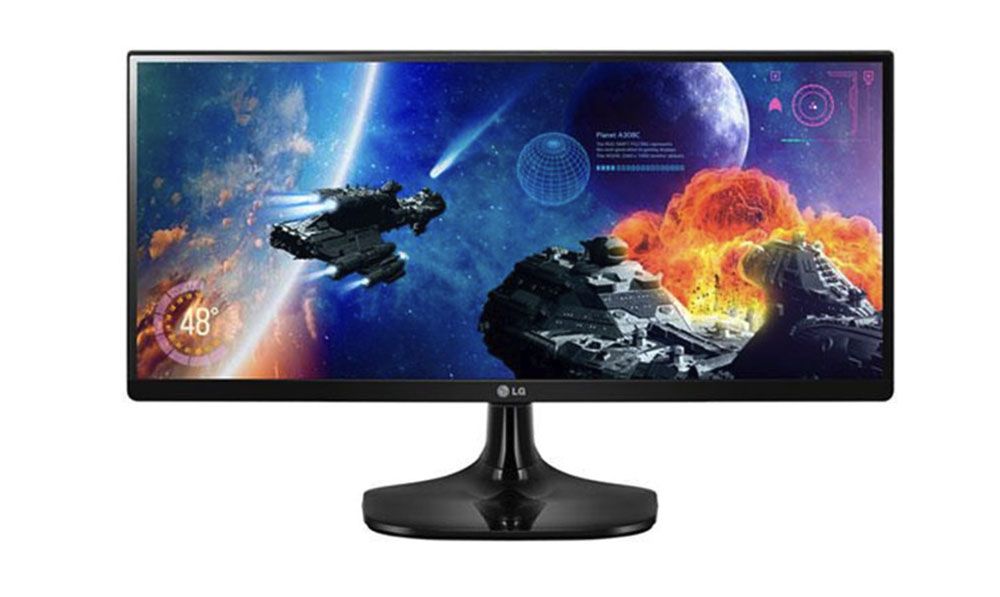 LG 25-in UltraWide Monitor ($150 USD): "I initially thought it would be a bit too wide but now it's tough for me to go back to just working from my laptop. I love being able to have two full-screen pages open next to each other." – Hailley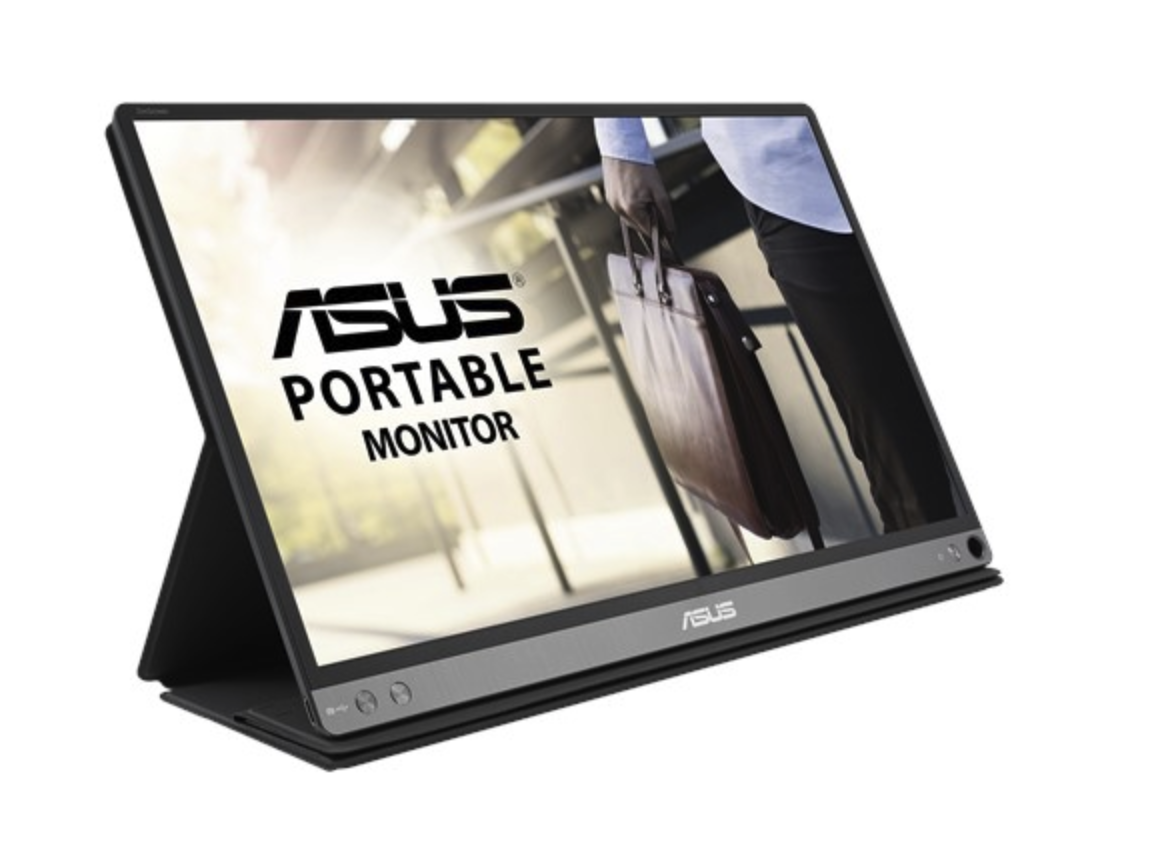 ASUS ZenScreen MB16AC 15.6″ Full HD IPS USB Type-C Portable Eye Care Monitor ($250 USD) "I originally thought it'd be great to carry around, but it's a bit heavy and draws a lot of attention  I still love it though; when I'm done at the end of the day I can put everything away." – Juliana
LG 27UK850-W 27″ 4K external display ($430 USD): "I can connect my 15-inch MacBook to it with a USB-C cable, and it charges it too!" – Nate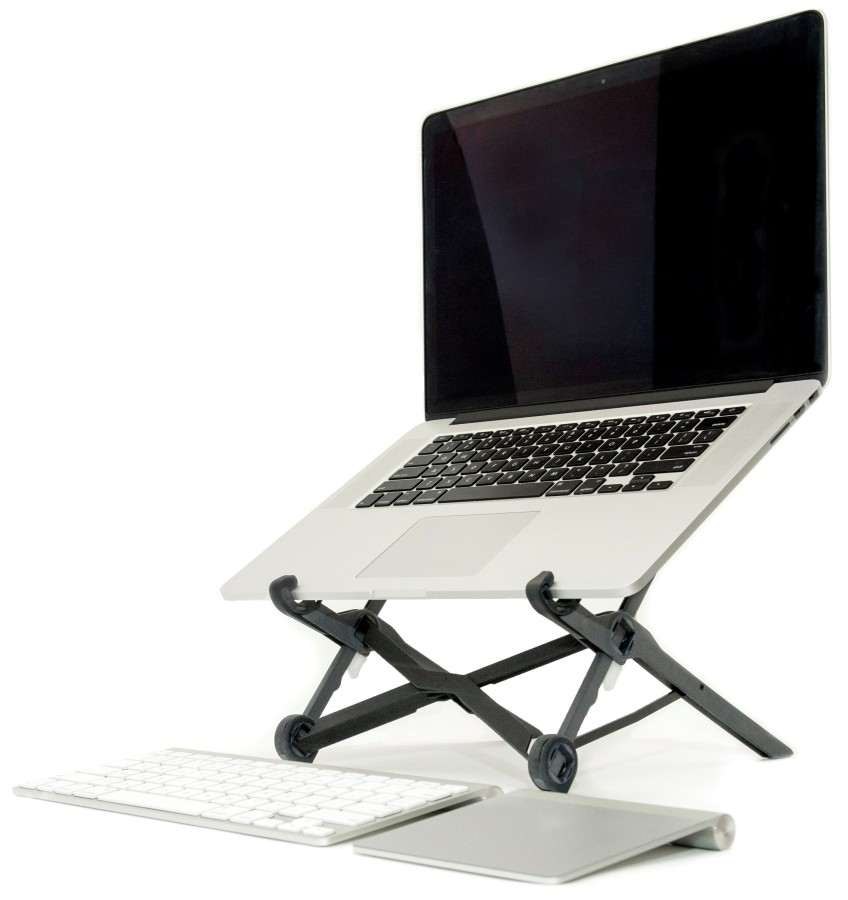 Roost stand ($75 USD) This collapsible and portable stand helps lift the laptop screen to a more ergonomically-friendly height.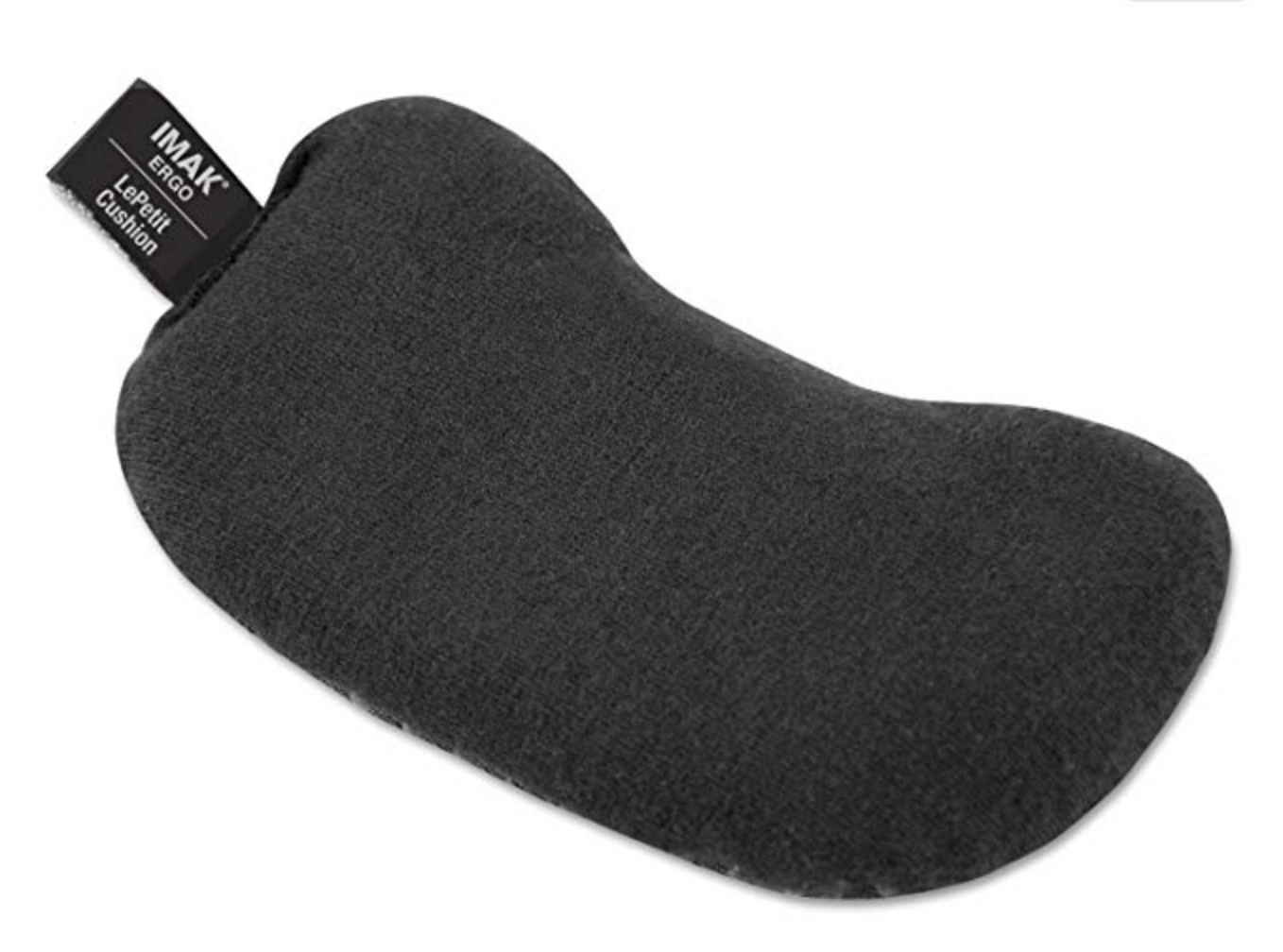 Wrist cushion ($9 USD) Helpful for on the go or at home.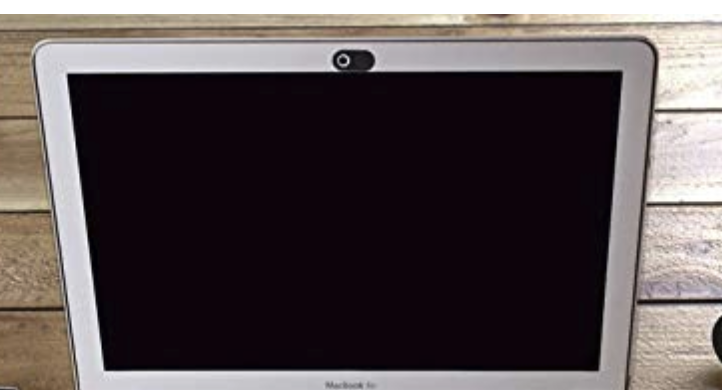 Webcam cover (price varies) This stays on the computer permanently but opens and closes as needed — more long-lasting than a sticky note!
Apple Magic Mouse and Trackpad. Many of our teammates use external monitors, so an external mouse and keyboard are essential.
Headphones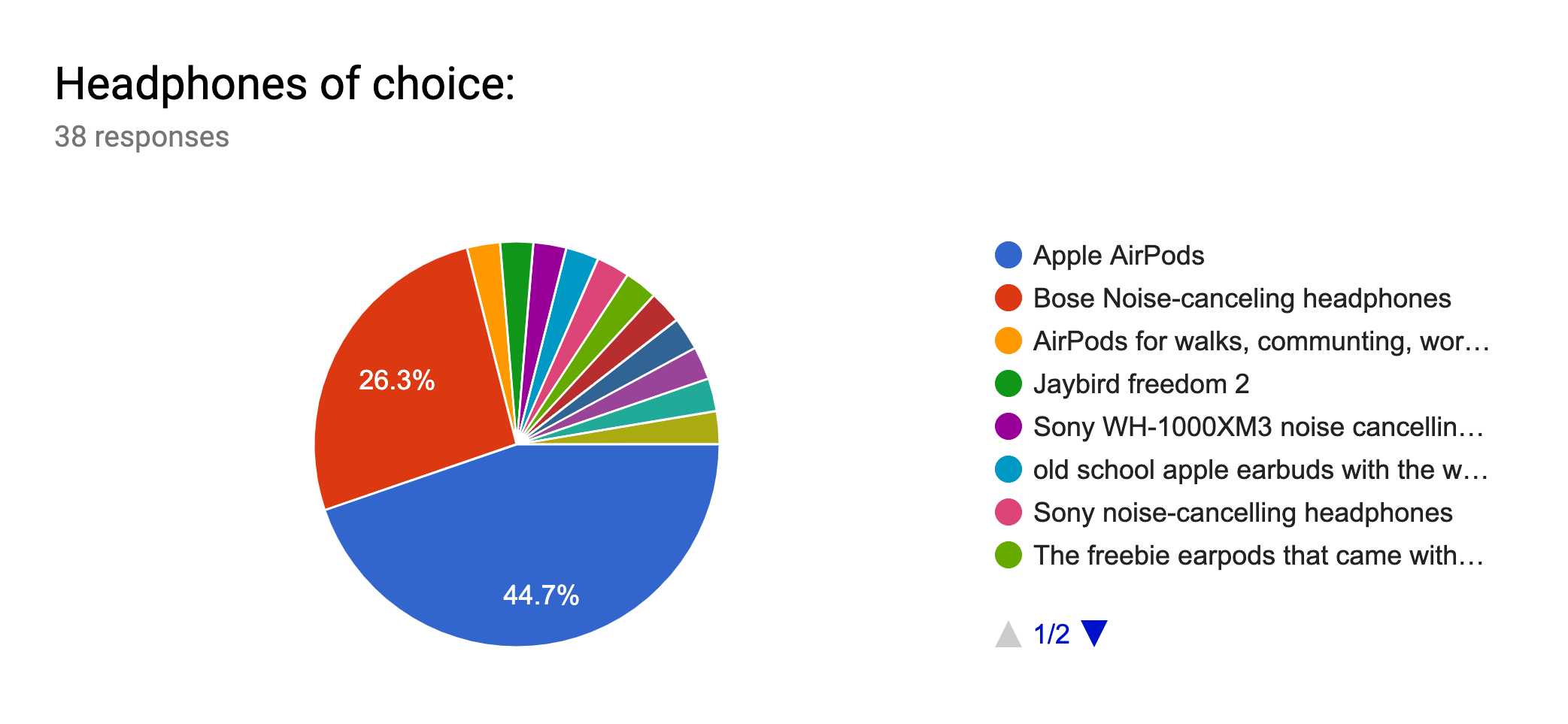 Apple Airpods have taken the Buffer team by storm, ending the constant tangle of wires. (We're pretty interested in the new Airpods Pro, too!)
Bose noise-canceling headphones are a close second choice!
Cell phones and cases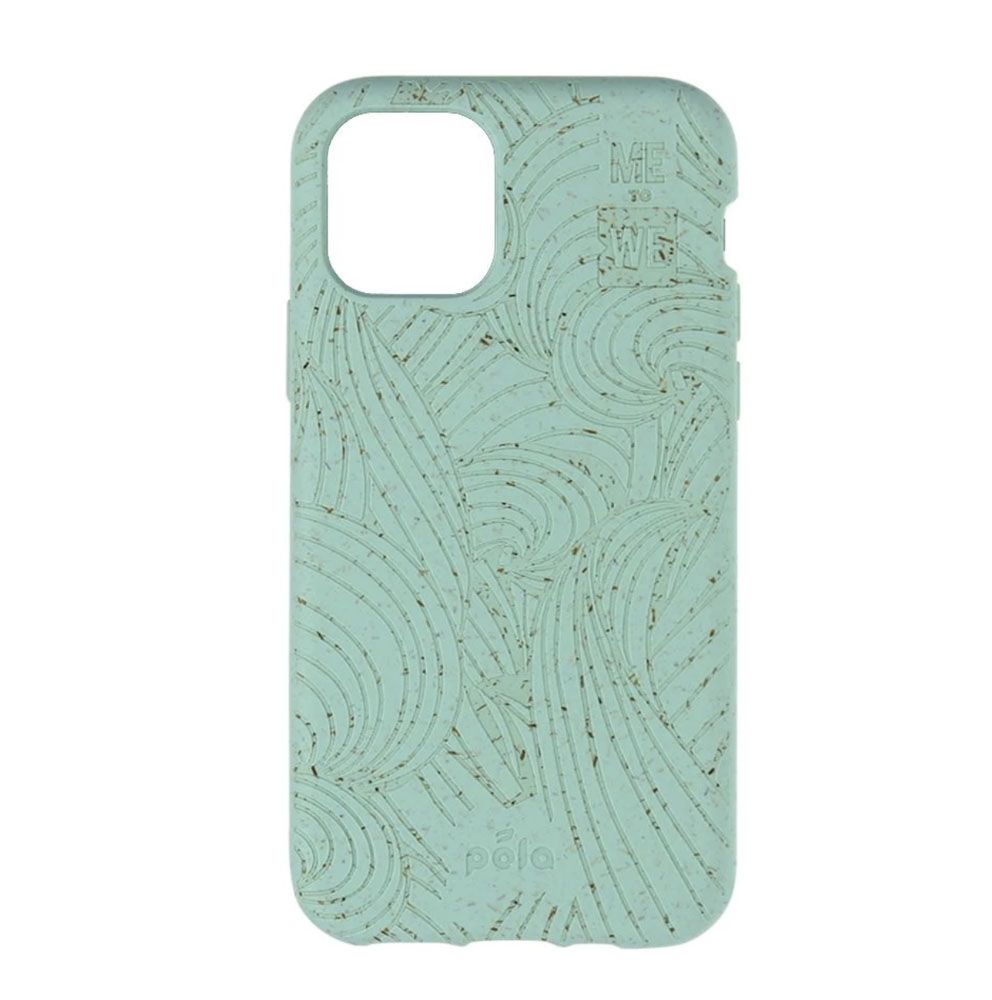 Pela Case ($45 USD): Compostable cell phone cases & no-waste screen protectors! It keeps my phone safe and the company is doing great things to keep plastic out of our oceans & waterways!" – Kelly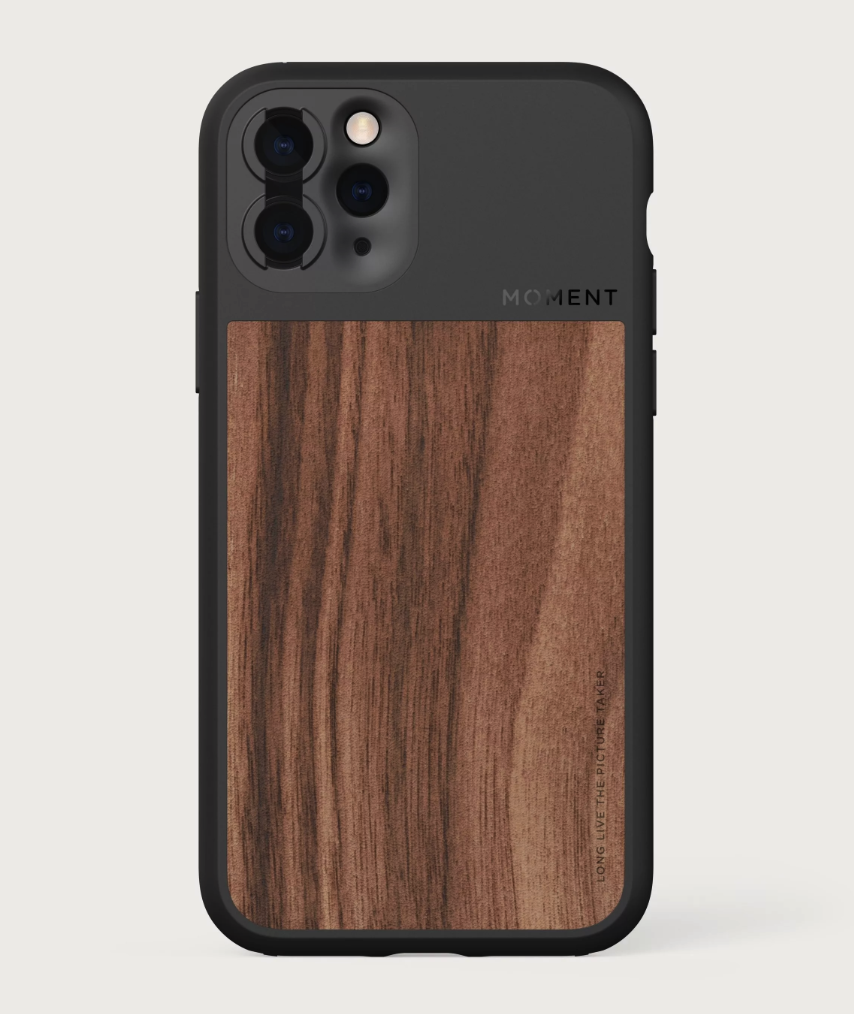 Moment photo case for iPhone ($32 USD) "It's black with a walnut wood accent which is really slick, plus it works with the Moment lenses which I have for mobile photography."  – Colleen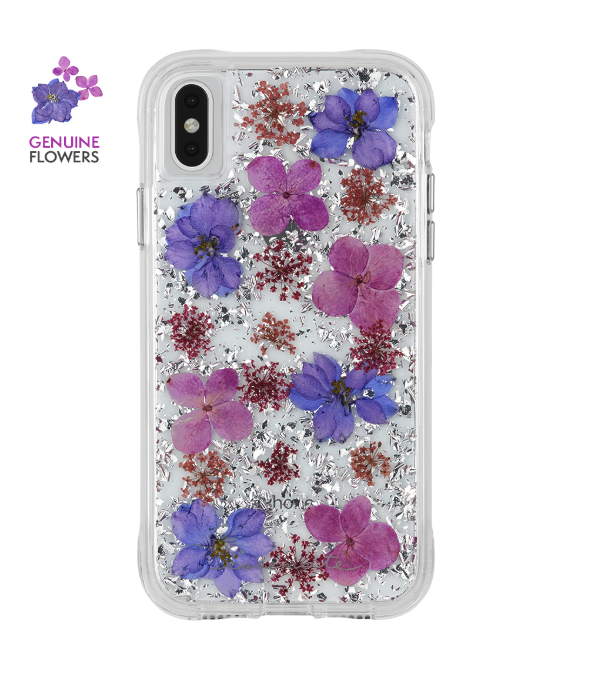 Casemate ($50 USD)"I love my Casemate iPhone case… it keeps me entertained with all of the glitter!" – Darcy
Laptops
More than half of our teammates are toting around the 13-inch Macbook Pro.  Over time, we've seen more and more teammates request the 15-inch for the extra real estate on the screen.
We've recently changed our internal recommendations to encourage teammates to get the more powerful and reliable MacBook Pro, so there's plenty of those on the team, too. And there's a lot of excitement about the new 16-inch MacBook Pro!
Journals and pens
While we're a very tech-focused team, there's still a place for paper notebooks (many teammates are fans of bullet journaling in particular).
Our team's notebook of choice is the classic Moleskine.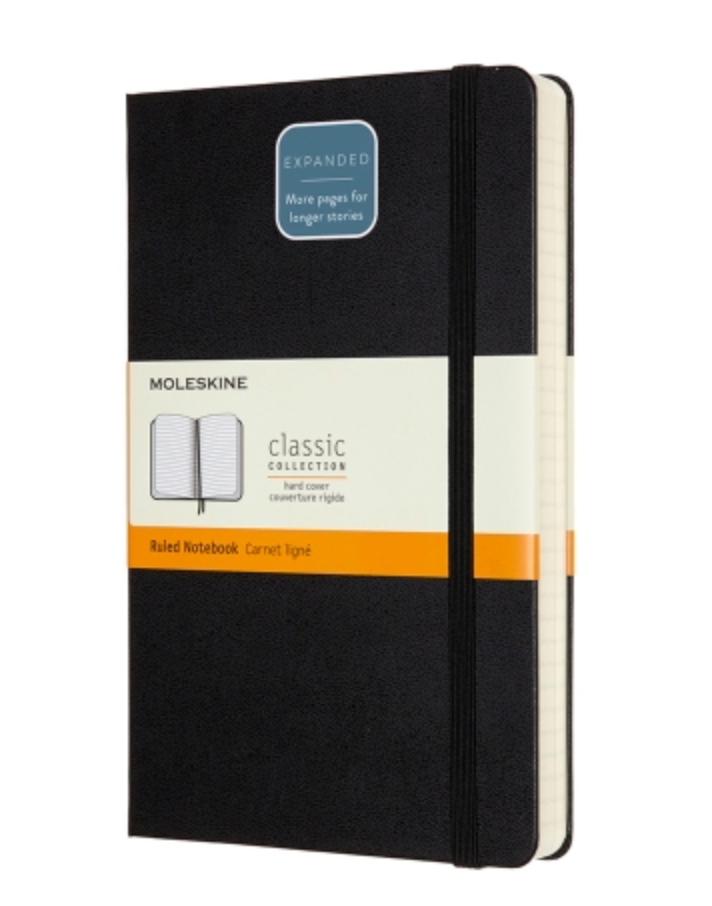 Additional mentions: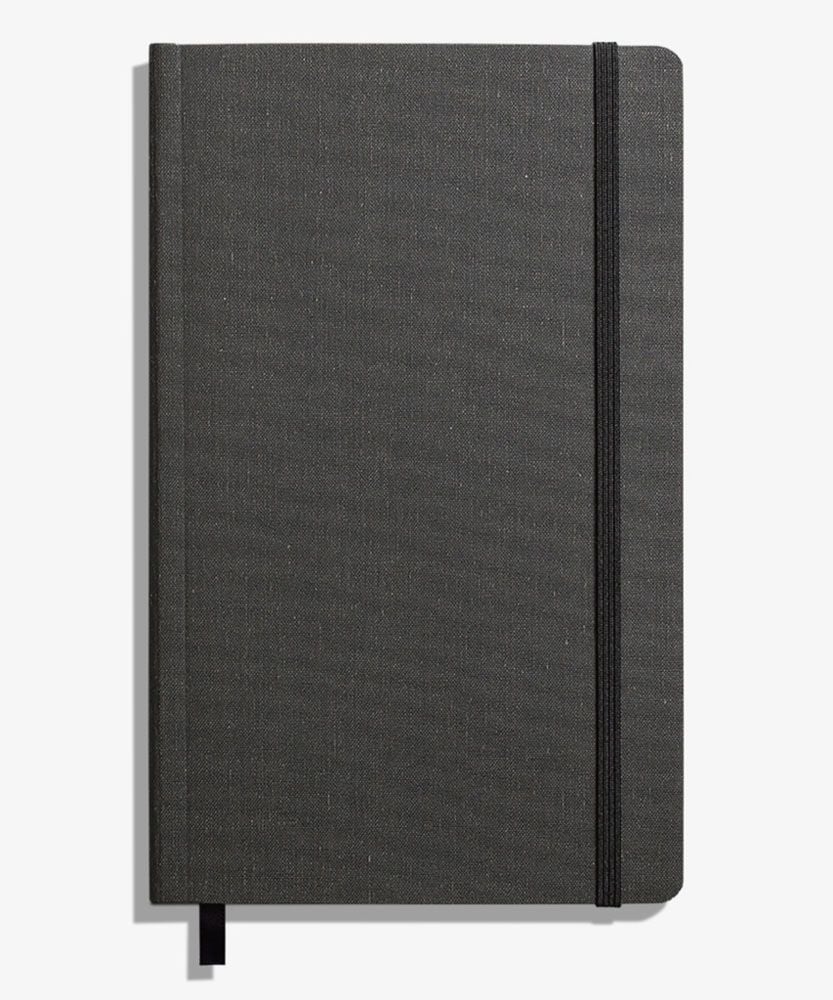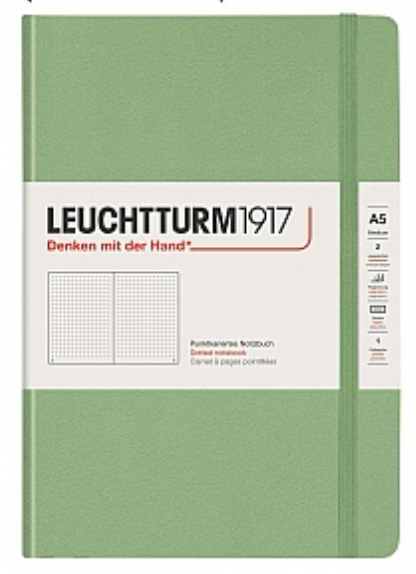 We also give all teammates a notebook from Moo.com, a high-quality printer with a focus on unique design, as part of our team swag. It's a beautiful notebook with cool features on some interior colored pages for unique note-taking or journaling.
When it comes to pens, our team favors fountain pens.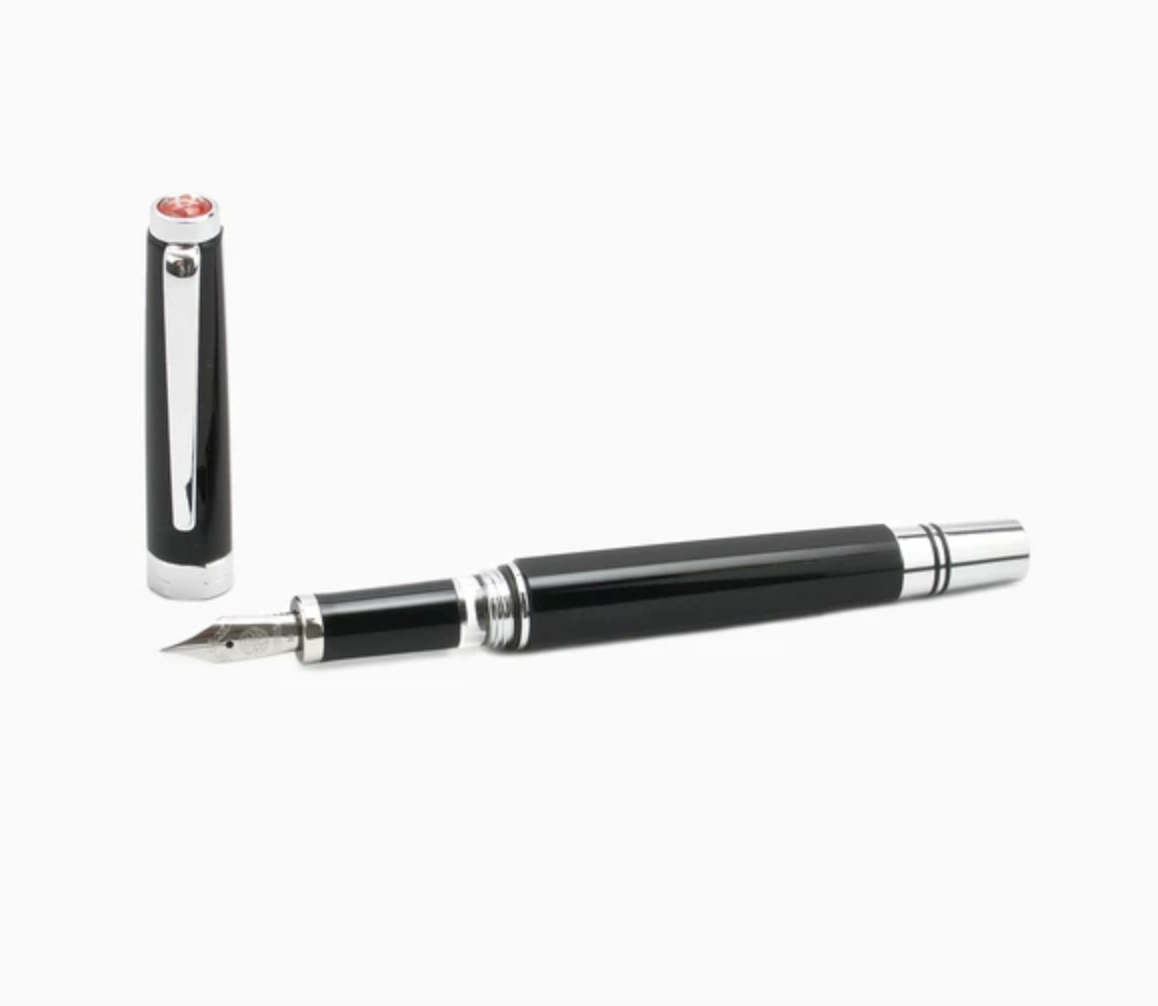 Additional mentions: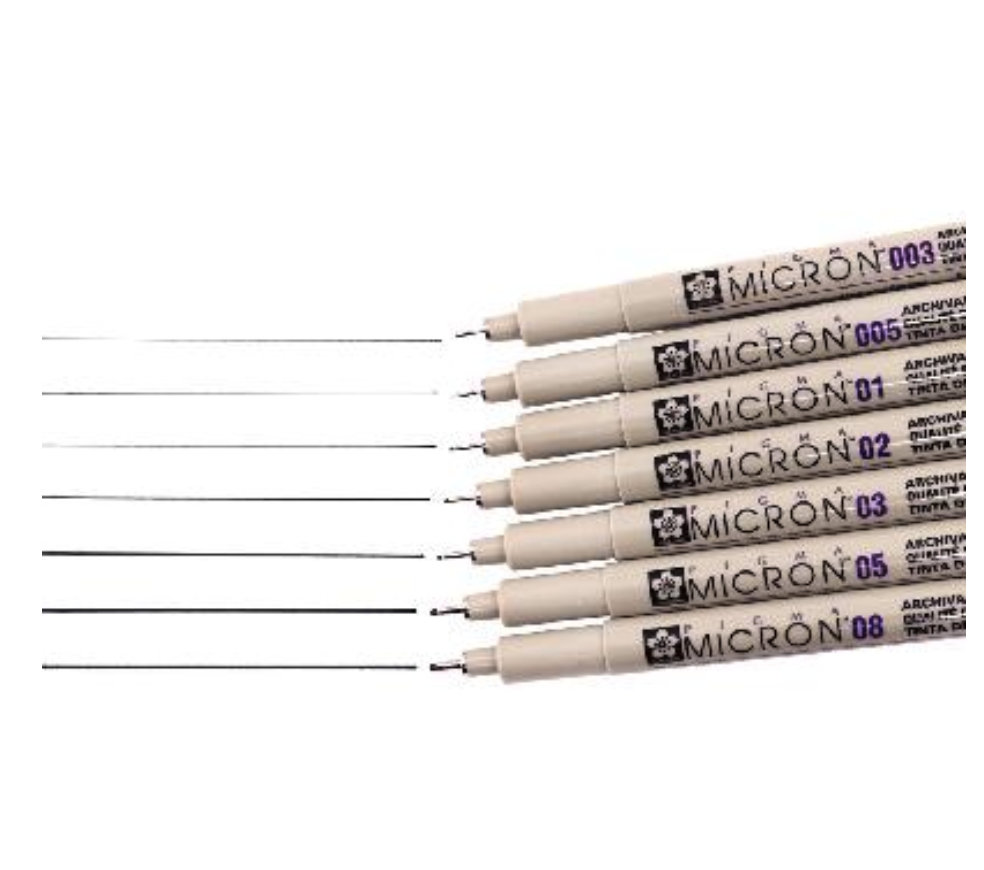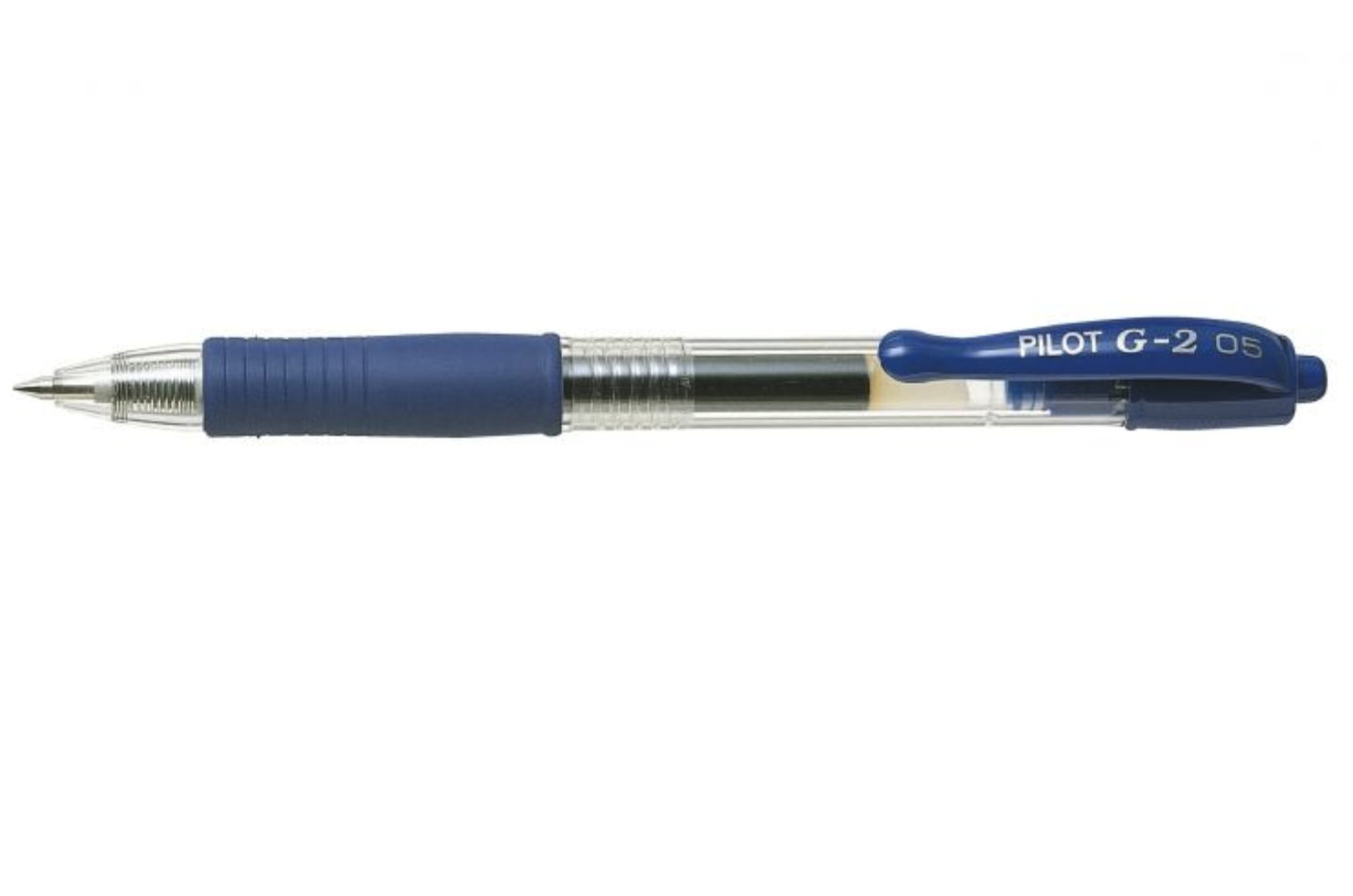 Home speakers
The Google Home and Apple Home Pod are the most popular choices, and this is an area that has seemed to be growing in the past year.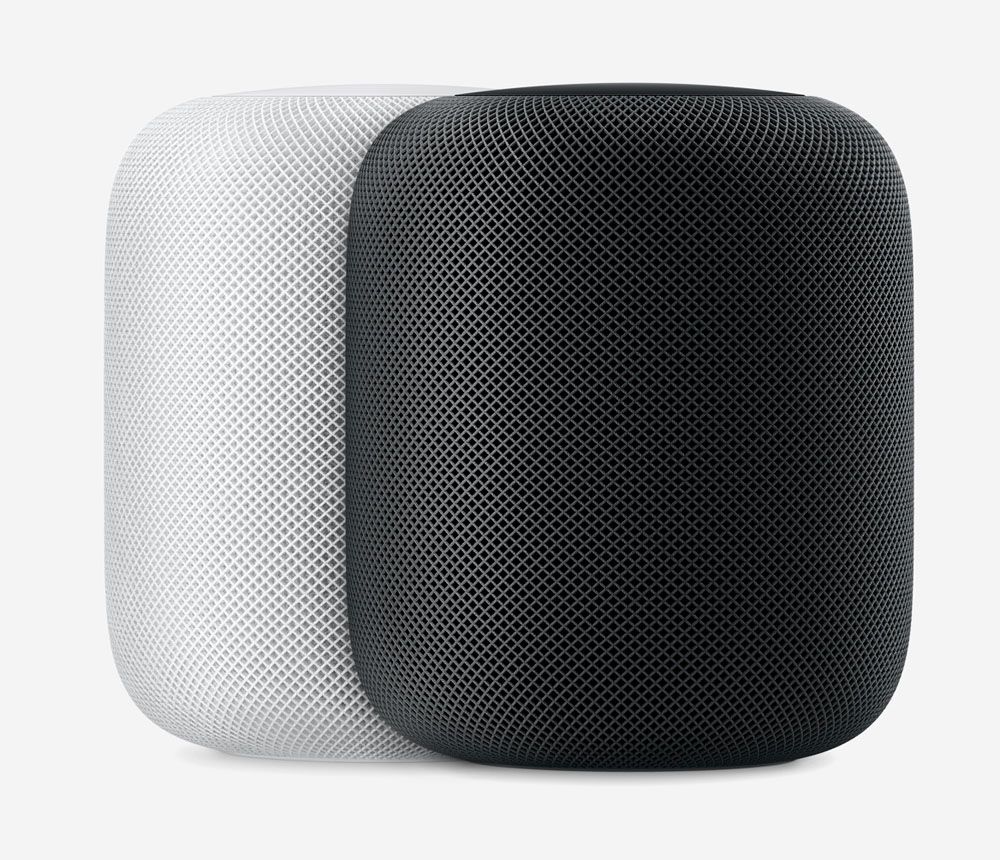 Gaming systems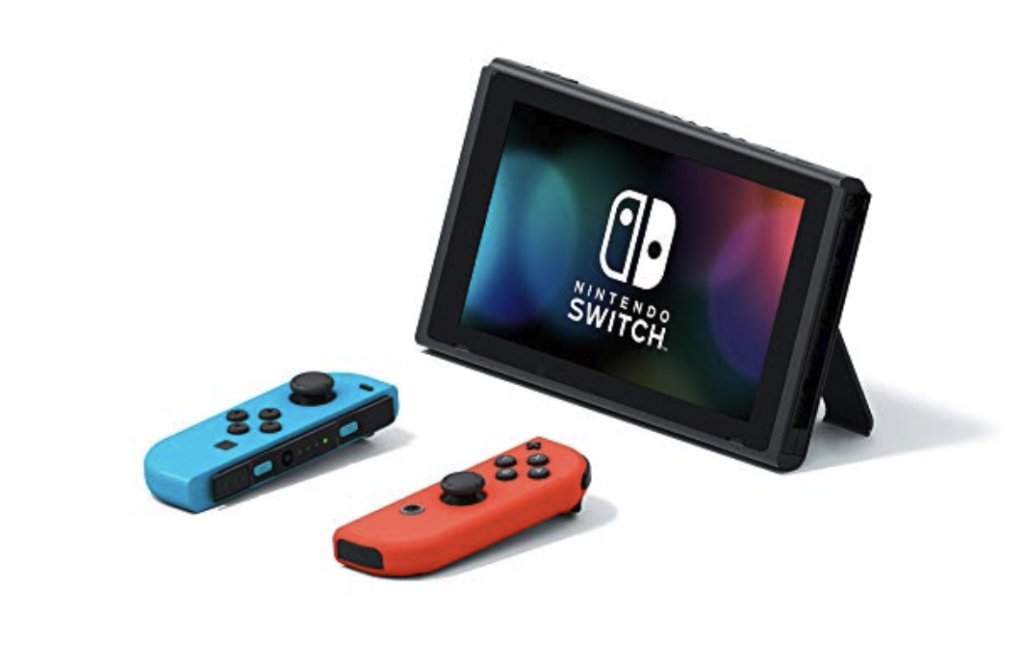 Nintendo Switch is the team's most popular gaming device. Our team definitely loves their lo-fi board games, too. We often have small groups form and play during in-person meetups!
Other work/life essentials:
A handful of LEGOs on my desk to play with when I need to think." – Nate
"Sunglasses!  My eyes are sensitive to the sunlight so I struggle if I don't have them with me." – Dan
"My air purifier – essential with pets and helps so much during allergy season!" – Kelly
"Essential: high capacity mobile phone battery charger!" – Dave
Over to you!
What is your work setup like? What are your favorite travel or work items? Which is the one thing you can't work without? Share a recommendation in the comments and help us expand this list!